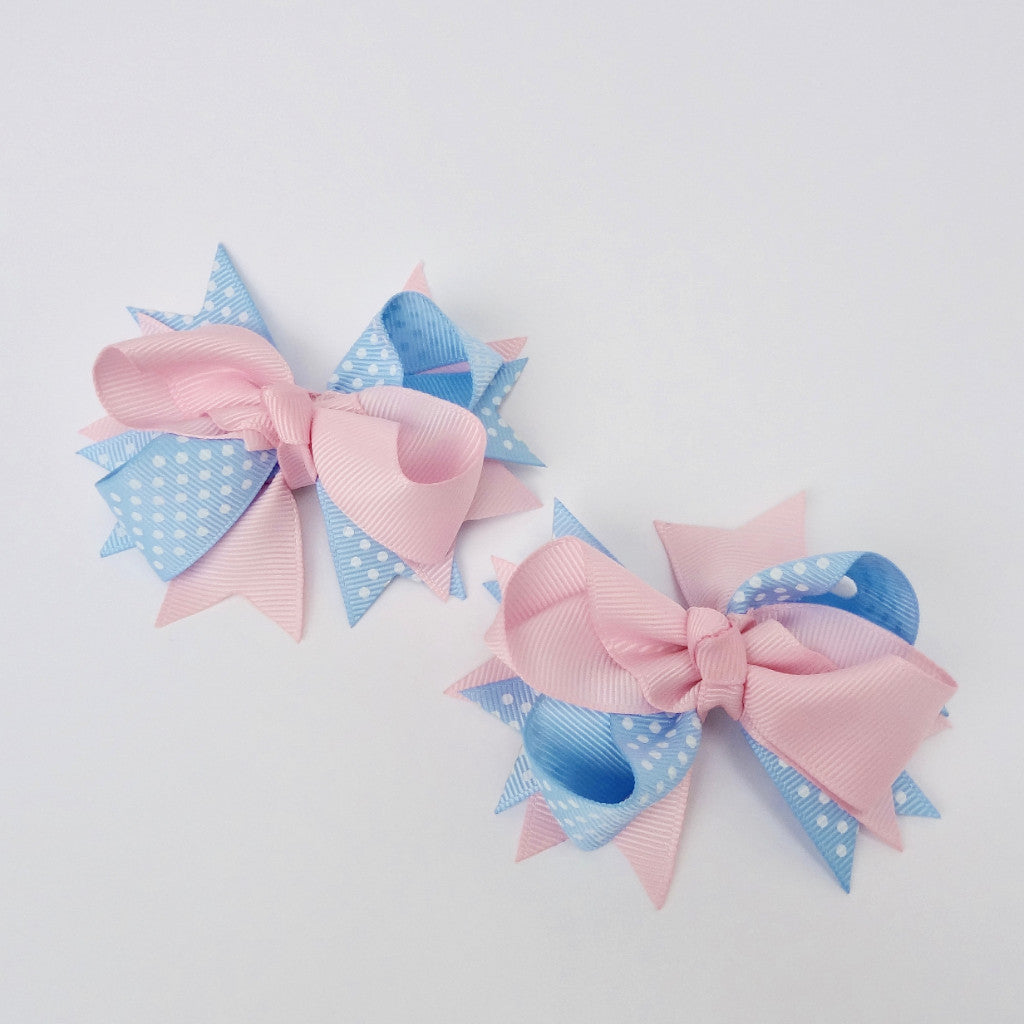 Girls Light Pink/Blue Dot 3,5" Large Hair Bow Clip
Regular price $18.00 $3.99 Sale
Uniquely designed and preciously imaginative, this beautiful blooming bow is the perfect way to add some extra pop to a little princess' outfit. Made from sturdy high quality materials. 
About 3,5" long and 3" wide
High quality crossgrain ribbons
Strong metal clip on the back
Light weight
Easy to clip inside the hair
One bow clip in the bag 
* Please note: For buying more than one, please adjust the quantity in the shopping cart or at the checkout.